Oneka Organic Shampoo (package-free)
Sold Out
Oneka's shampoos are derived from plants, and wild-harvested boreal botanicals. All of their shampoos are made with ingredients that are completely biodegradable and safe for your entire family. Oneka shampoos and conditioners will leave your hair beautiful, hydrated, clean, and soft; without the use of harsh detergents, chemicals, synthetic fragrances or other additives.
Citrus & Goldenseal - Energizing. Let this rejuvenating citrus blend fill you with vitality. Excellent for hair health, ylang-ylang essential oil will leave your hair shiny and gently infused with its aroma. Goldenseal, a boreal plant, has tonic and purifying effects.
Angelica & Lavender - Hydrating. Enjoy the soothing effect of the this delicate lavender and angelica aroma blend. Surrender your hair to the benefits of sage, giving it glow and shine, and of horsetail, giving it strength. Our plants are carefully selected for their tonic, nourishing and pH balancing properties. 
Cedar & Sage - Take a deep breath of the Boreal forest's rich, earthy scent and enjoy Oneka's cedar and sage shampoo, specially formulated to help revitalize your scalp naturally. Your hair will absorb the cedar, known for its antibacterial properties, for a deep cleansing effect. The sage, known to help balance sebum production, blends with the hemlock, burdock, and nettle extracts to invigorate and stabilize. Go ahead – let the scent of the forest soothe your soul and amplify your senses.
Unscented - Odor Free. Specifically designed for sensitive hair and scalp, Oneka's unscented shampoo is very gentle. Surrender your hair to the glowing effects of horsetail and the soothing properties of calendula. Plants are carefully selected for their tonic, nourishing and strengthening effects. 
Buy the largest size and save 10%!
Customer Reviews
02/06/2021
Kristian

Canada
I recommend this product
5 stars!
I love this shampoo and conditioner. I switched from Pantene to this and my hair is loving it. It lays so much nicer and feels smoother than it has in years.
11/20/2020
Barbara P.

Canada
I recommend this product
I'm impressed with all of your products. Thank you for your care of selection.
This product one Organic Shampoo is very nice and makes my hair feel soft and nourished. Love the scent as well
10/09/2020
Rebecca L.

Canada
I recommend this product
Delightful!
I've used a lot of natural and organic shampoos and conditioners but this is by far my favourite brand. Smells lovely and my hair feels clean and soft for days.
10/05/2020
Jess

Canada
I recommend this product
Love!
I have been looking for a shampoo to help combat my dry scalp and this lavender shampoo is perfect! I have noticed less scalp sensitivity since switching to this product. I'm very happy to have found my solution in a refillable product! I've been growing my hair out and love how strong and smooth my hair is with this shampoo. I highly recommend giving this a try!
08/18/2020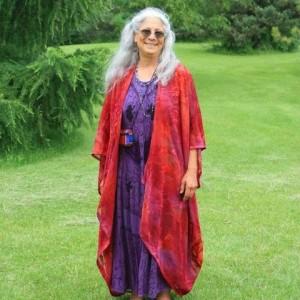 SB
Sophia B.

Canada
I recommend this product
We are so grateful...
We have bought this shampoo before and are so grateful to be able to keep buying it, especially during the pandemic. we love the product itself but just as much, we like that it is waste-free. Thank you for providing this worthy service.
06/28/2020
Curly G.

Canada
05/11/2020
Sarah S.

Canada
Shampoo
It's a great shampoo, Powerful smell,
04/17/2020
JoAnne

Canada
Lovely Scent & Gentle Cleansing
I chose the cedar & sage shampoo. I have fine hair and this was so gentle and refreshing... resulting in happy shiny clean hair :) BIG thank you to Reimagine for taking on delivery service in London due to social distancing. BRAVO !
04/16/2020
Annette W.

Canada
Love it!
I have used this for a few years now and I really like it! Love the light mango scent, which is such a refreshing scent vs the fake, high potent scents of traditional shampoos. Gives you a good clean and when used with the conditioner hair feels great after. It should be noted that when you transition from regular drugstore shampoo to an all natural one you hair will be more greasy. All natural ones don't strip your hair of oil so it'll be a transition for you scalp to regulating your scalp oil output. I found once I made the switch and my scalp settled into the new shampoo and conditioner, my hair is less greasy overall!