Multi-function event space in downtown London
Looking for a space to gather, to host an event, put on a show… or something else?
Reimagine Co offers a multi-function event space in the heart of downtown London, rentable for all your event needs.
It's the perfect place to connect face-to-face and heart-to-heart.
The only limit is your imagination
Below are just a few possibilities for the space...
Rental rates are negotiable for multi-day or recurring events.
Workshop

Concert
Public meeting
Film screening
Pop-up shop
Exhibition or performance
Music or dance rehearsal
Baby shower
Birthday party
Corporate event
2 hours - $60
3 hours - $80
4 hours - $100
6 hours - $125
8 hours - $150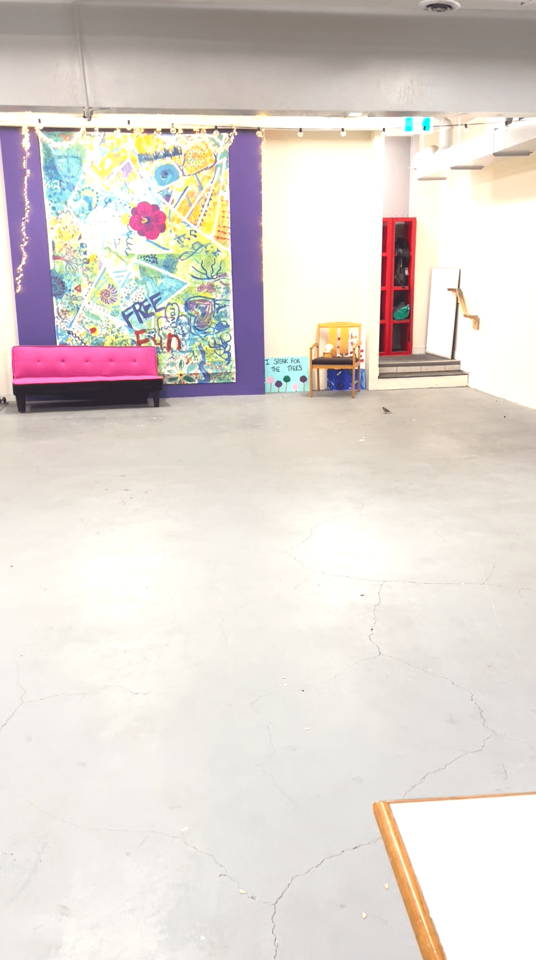 The space can be whatever you want it to be
Conveniently located near the intersection of Oxford St and Richmond St in the heart of downtown London

7 parking spots in front of the building, with City and private lots nearby

1600 sq ft of wide open space with 10 foot ceilings

Seating for 50 (more available upon request) and tables to match whatever room configuration you need

AV system including projector and PA system available upon request

Full catering service available if required (see below)

Liquor License possible for your event if desired (minimum 6 weeks noticed required)
Full catering service available
A delicious lunch or snacks for your guests will make this an event to remember!
If you would like something different than the options below, please let us know! We are flexible and love customizing meals to meet your needs. For larger parties, we can provide snacks instead of a full meal.
Finger foods - $22 per person
Pizza, samosas, wings, hummus, crudités, dips
Asian buffet - $27 per person
Samosas, citrus-infused riblets, kung pao chick'n, daal, potato curry, rice
Burger bar - $29 per person
Beyond burgers, chick'n wings, chick'n tenders, with a variety of sauces and toppings, accompanied by two large salads
All options include coffee, orange juice, lemonade, cookies and baked goods (carrot cake, brownies and/or nanaimo bars).
Please note that we are a fully plant-based and package-free establishment and no external food or drink is permitted on the premises.
All prices are based on one serving of lunch, served buffet style, for a minimum of 10 guests.
If you would like coffee, juice, croissants and fresh fruit available for breakfast when your guests arrive, that can be added for $6 per person.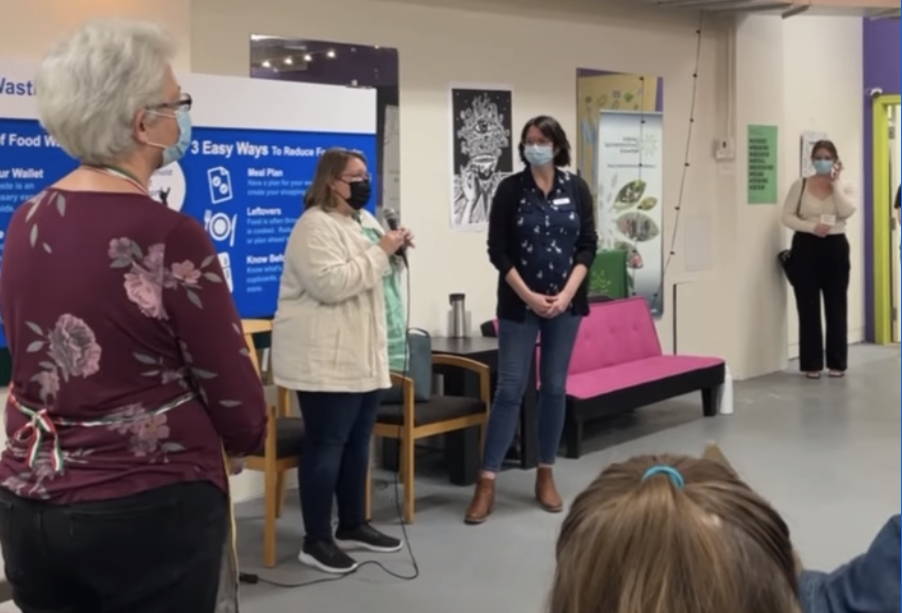 A cosy spot when you need a space bigger than someone's house but don't want something as formal a a restaurant.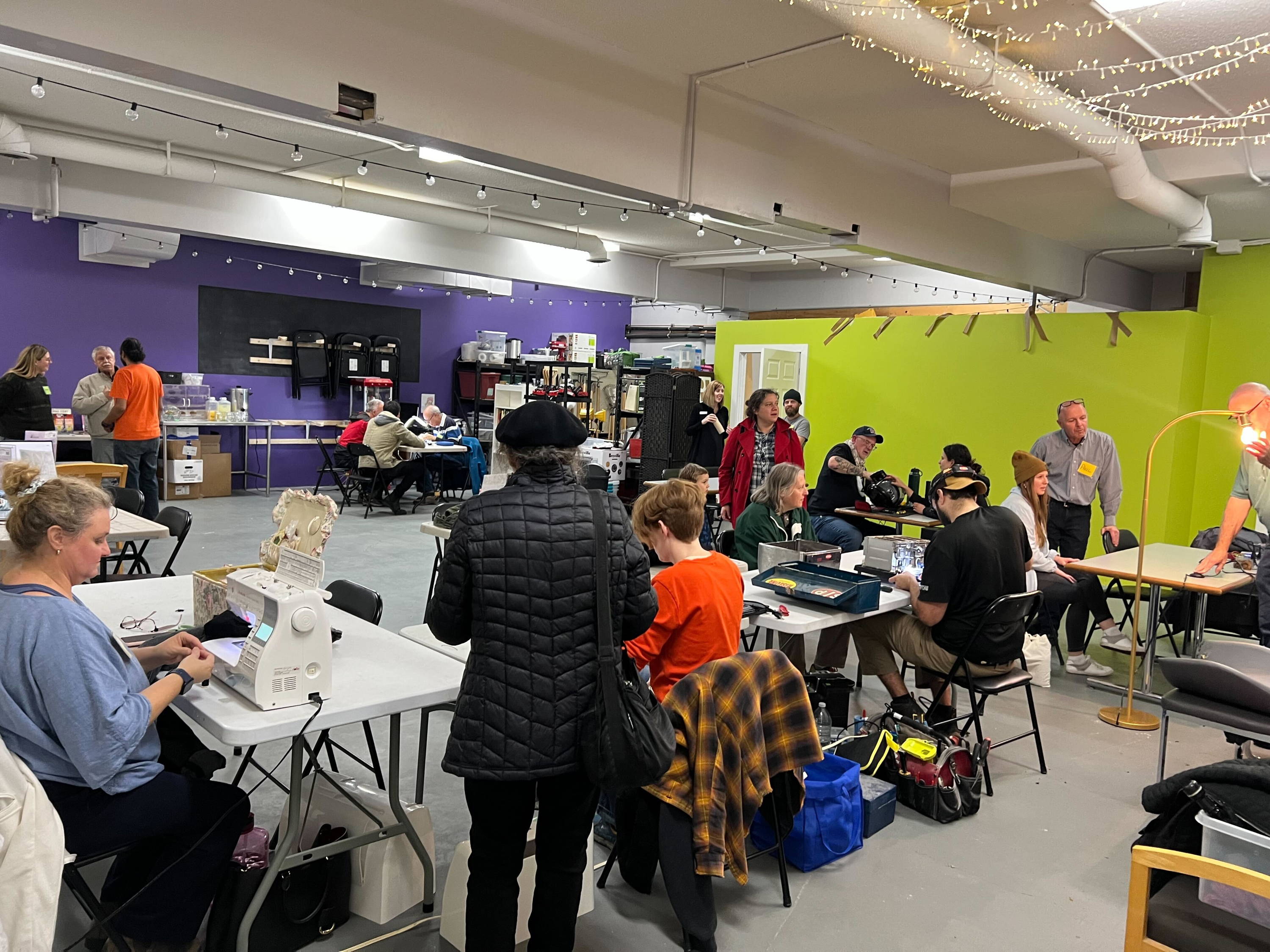 Regular events where volunteer "fixers" help community members to fix their broken items - for free.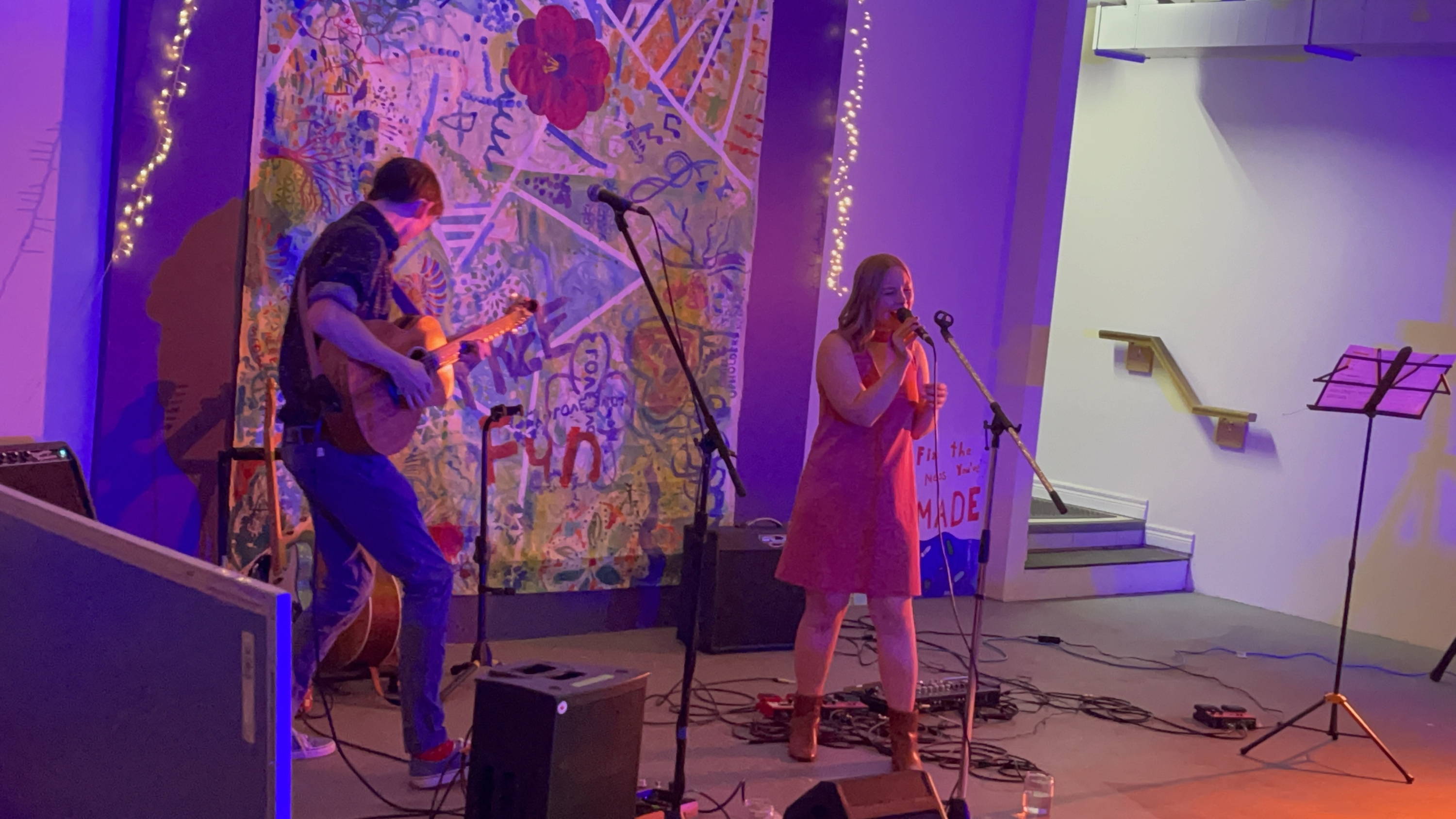 A local promoter chose our space as the venue for a series of "coffeehouse" style concerts.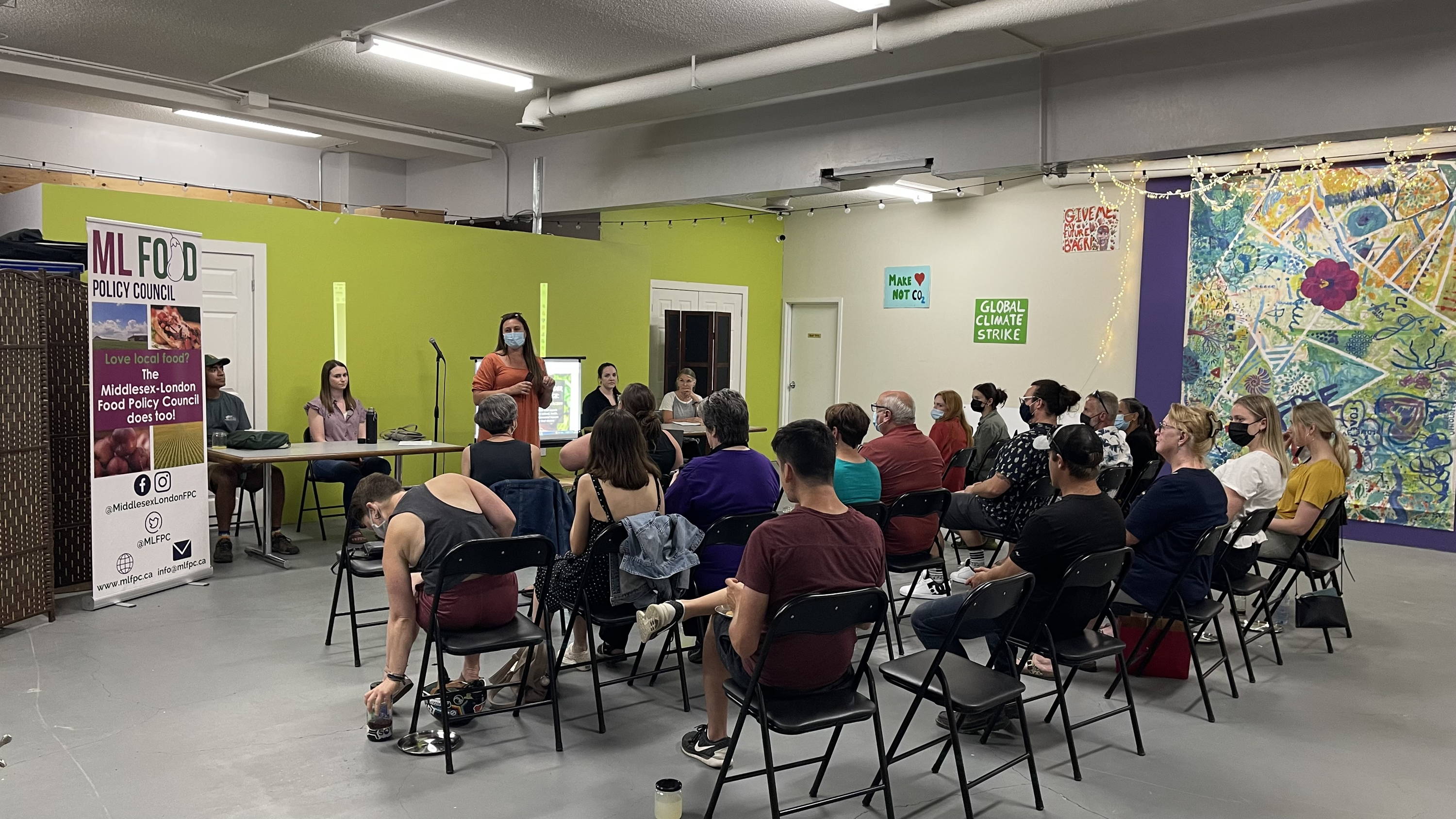 Middlesex-London Food Policy Council is one of several organizations who have chosen to host workshops, meetings and other events at Reimagine.
If you are interested in renting our space of if you have questions and would like to find out more, please click the button below to complete the enquiry form, and we will get in touch with you soon!
Thank you for your interest in hosting your event at the Reimagine Space.