Oneka Organic Conditioner (package-free)
Sold Out
Oneka's conditioners are derived from plants, and wild-harvested boreal botanicals. All of their conditioners are made with ingredients that are completely biodegradable and safe for your entire family. Oneka shampoos and conditioners will leave your hair beautiful, hydrated, clean, and soft; without the use of harsh detergents, chemicals, synthetic fragrances or other additives.
Citrus & Goldenseal - Energizing. Let this rejuvenating citrus blend fill you with vitality. Excellent for hair health, ylang-ylang essential oil will leave your hair shiny and gently infused with its aroma. Goldenseal, a boreal plant, has tonic and purifying effects.
Angelica & Lavender - Hydrating. Enjoy the soothing effect of the this delicate lavender and angelica aroma blend. Surrender your hair to the benefits of sage, giving it glow and shine, and of horsetail, giving it strength. Our plants are carefully selected for their tonic, nourishing and pH balancing properties. 
Cedar & Sage - Take a deep breath of the Boreal forest's rich, earthy scent and enjoy Oneka's cedar and sage conditioner, specially formulated to help revitalize your scalp naturally. Your hair will absorb the cedar, known for its antibacterial properties, for a deep cleansing effect. The sage, known to help balance sebum production, blends with the hemlock, burdock, and nettle extracts to invigorate and stabilize. Go ahead – let the scent of the forest soothe your soul and amplify your senses.
Unscented - Odor Free. Specifically designed for sensitive hair and scalp, Oneka's unscented conditioner is very gentle. Surrender your hair to the glowing effects of horsetail and the soothing properties of calendula. Plants are carefully selected for their tonic, nourishing and strengthening effects. 
Buy the largest size and save 10%!
Customer Reviews
I recommend this product
Light, fresh scent and lightweight moisture
This conditioner has a light scent that is not overpowering, and it conditions well without leaving my hair feeling weighed down. Will definitely purchase again!
06/21/2021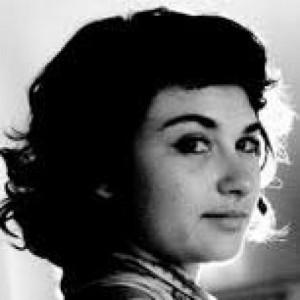 LG
Leah G.

Canada
I recommend this product
YES: effective conditioner, reusable container!
A little bit of this conditioner goes a long way. I love that I could get it in a mason jar, shipped right to my house. Thanks Reimagine Co!
02/15/2021
Kristine K.

Canada
Best conditioner
I LOVE LOVE this conditioner and shampoo!!
12/01/2020
Joliane T.

Canada
I recommend this product
Works amazing, smells even more amazing!
Love it love it love it! It's amazing when you finally find a conditionner that works great but also that doesn't have a fake fragrance!
11/26/2020
Shannon O.

Canada
I recommend this product
Package free conditioner
Love this product... smells great, feels clean!
10/02/2020
Cathy G.

Canada
I recommend this product
I love it!!!
Oneka Organic Conditioner has a soothing lavender scent, leaves my hair feeling really soft and combined with the shampoo from Reimagine, I don't need to wash my hair that often (which saves a lot of water and time). This is the best conditioner that I have ever used.
07/21/2020
Reilly K.

Canada
I recommend this product
Good Conditioner!
This conditioner works pretty well. I like how creamy it is, and that in comes in an unscented version.
07/16/2020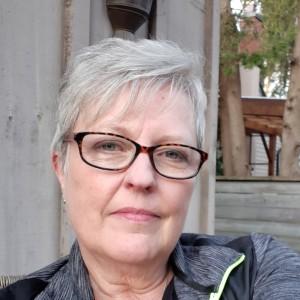 JB
Jaye B.

Canada
I recommend this product
This condition is light but does the job ,smells nice too!
06/28/2020
Curly S.

Canada
06/19/2020
Kristine K.

Canada
Oneka Conditioner
LOVE this product!!! Its my top favourite!! Best conditioner!
06/18/2020
Lisa P.

Canada
Oneka Conditioner is a winner!
I have extremely fine hair - this conditioner works well, leaving my hair feeling smooth and silky - without added oil. I'll buy it again!
06/16/2020
Haley C.

Canada
I recommend this product
Great Conditioner
It works well in my curly hair and smells great
04/22/2020
Peggy D.

Canada
Love it
I have very thick, curly hair. It works great and smells awesome too!
04/12/2020
anonymous

Canada
Makes my Damaged Hair Soft
When I had first started making switched to zero-waste alternatives, I was concerned I would have a hard time finding products that worked for me. My hair is naturally wavy/curly, and quite damaged and porous from a previous history of bleaching and brightly coloured hair. This conditioner makes my hair very soft, but does not weigh it down. Definitely a favourite and I will stock up once my supply runs out.