Rich and full of lather, these bubble baths will be loads of fun for both you and the kids! Available in both lavender and almond blossom.
Customer Reviews
07/18/2020
Stephanie C.

Canada
I recommend this product
Lavender bubble bath
Mild fragrance, lots of bubbles and soft on skin – non drying. Not the best natural bubble bath I've used but definitely cheaper and still natural, which is the whole point!
06/19/2020
Stephanie M.

Canada
I recommend this product
Smells great!
I love the lavender scent and a little bit of the bubble bath goes a long way!
I recommend this product
As advertised!
It gives offff way more bubbles than other natural brands like hellobello. Worth the mulla!
05/13/2020
Christa d.

Canada
Very bubbly!
I love this! You only have to use very little to get big bubbles and it is very gentle on the skin. Great product.
04/21/2020
Carol H.

Canada
Strong scent
This bubble bath made nice bubbles, but the perfumey smell (almond blossom) was overpowering.
04/18/2020
Jan K.

Canada
Natural bubble bath
Great product - bubbles last forever, subtle scent and luxurious feel
04/15/2020
chelsea s.

Canada
Love it!
Just like the 'real stuff' only it won't harm you ;)
04/01/2020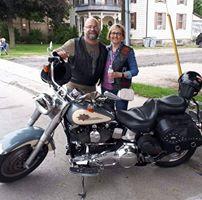 IS
Ingrid S.
This was the first time ordering from Reimagine Company. Sorry, I didn't have any containers. I will save them now that I know. I used the lavender bubble bath and loved it! Great idea to lessen our carbon footprint! Thank you and keep up the great work! I will definitely order again!